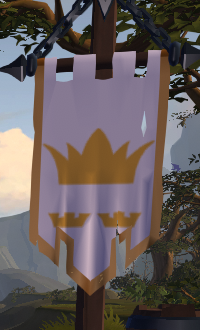 My dear friends!

After much deliberation, encouragement and once the mighty Smuggler King of Albion made me

an offer I couldn't refuse

, I wholeheartedly and with all my strength announce today:

"The grand opening of the

Kings Crown Casino

!"
"Please come in and take a look...

fantastic prizes

await!"



Raffles

,

GvG-Betting

and

Giveaways

!
Founded on the first anniversary of Albion Online, the Kings Crown Casino is Albion's

premiere gambling establishment

!

Make sure to hop on the

discord-server

to witness all drawings, promotions and payouts live: https://discord.gg/TrYZMP6

We offer a variety of games and betting options. Please read the explanations below.

Horribly bad trolling attempts will be reported to the inquisition and removed from this thread.

Raffles & Giveaways: Daily Chest-Raffles. Nice!
We have a multitude of monthly, weekly, daily and - depending on the opening hours of the casino - hourly

giveaways

!

Read the how-to-play raffle games explanation below!

We offer

low-

,

medium-

and

high-stakes

games for everyone!

GvG-Bookmaking: Bet on the outcome of GvG-Matches today!
Here, in-game, via PM or through our discord channel, we accept wagers on the outcomes of GvG-Matches and other events like Season Rankings.

You can bet on every confirmed, upcoming GvG-Match that has an unique link on the killboard and win if somebody else takes the other side!

Please check out our discord and our public google docs sheet for all current open bets and wagers.

Read the how-to-bet on events and GvG matches explanation below!

We act as a

trusted third party

to facilitate markets and guarantee payouts.

We also accept bets on all other (in-game) events you can think of.

Time to put your money where your mouth is.

If you want to start a wager on an event and commit funds to it, we will list your bet in our thread and promote it through our channels.

Giveaways: FREE stuff! (as in free beer)
We offer regular giveaways and promotional draws and raffles.

Subscribe to this thread to recieve notifications and all details about our current raffles, promotions and other useful information.

Check out all our current giveaways in the posts below.

Business Contact:
If you would like to set up special raffles to promote your guild or business, please contact Bogul#6397 directly on Discord.

Sponsorships are possible and we will gladly promote your guild or business or conduct giveaways for you! Get in touch.

Hint: We are currently recruiting casino staff to increase our hours of operation.

Dieser Beitrag wurde bereits 10 mal editiert, zuletzt von Bogul ()