Due to the upgrade of the guild island to L6 (thanks again
@FlufferPope
) I can not go ahead and display the flags as planned above, because benches prevent me from making a nice line of flags.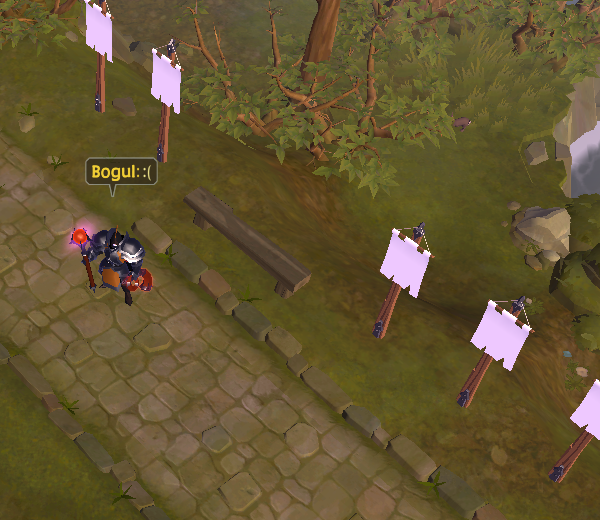 Anyway, the new plan is to make sort of a galery, like this: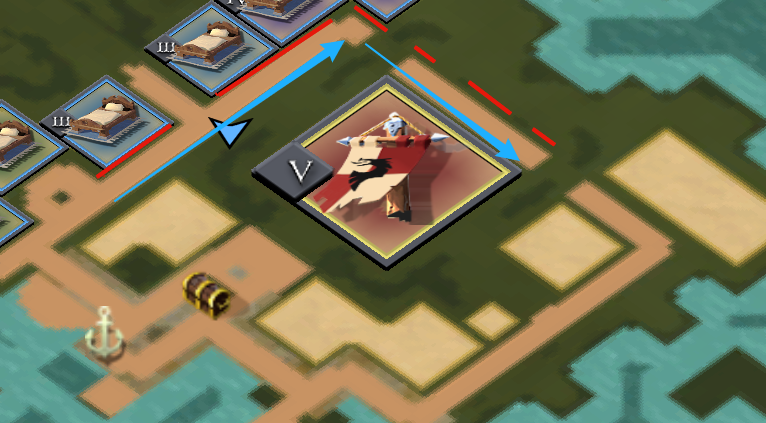 it would then look something like this: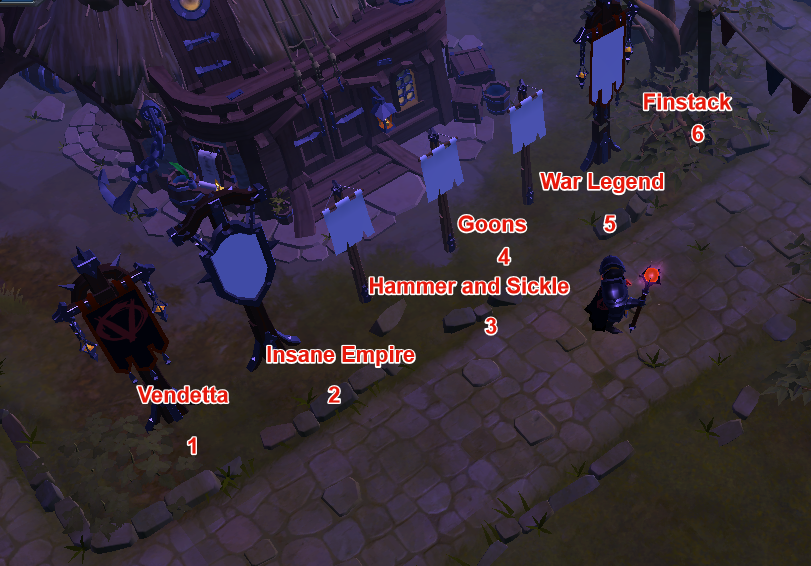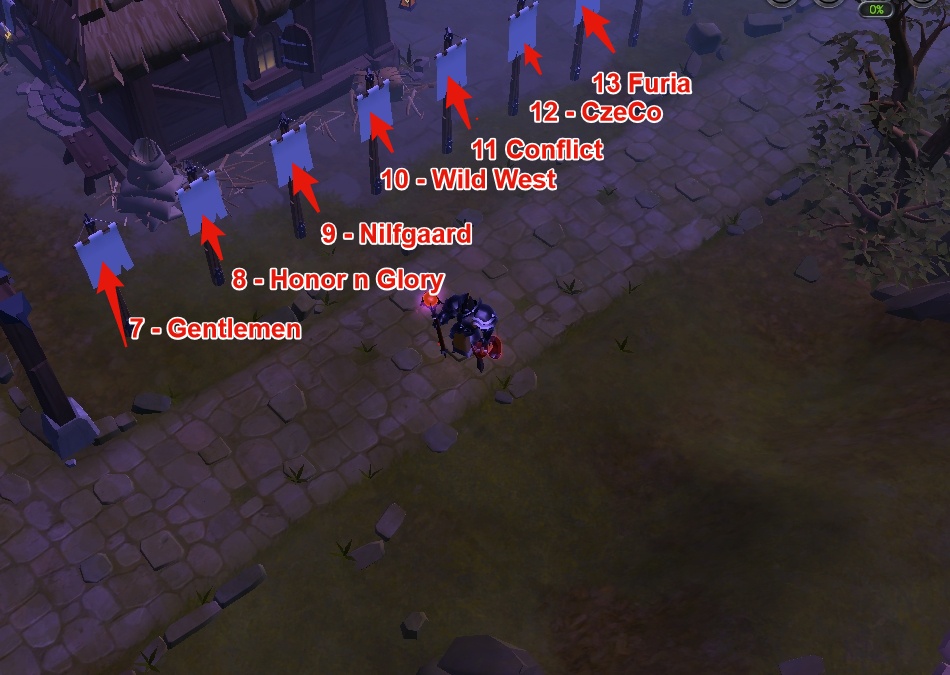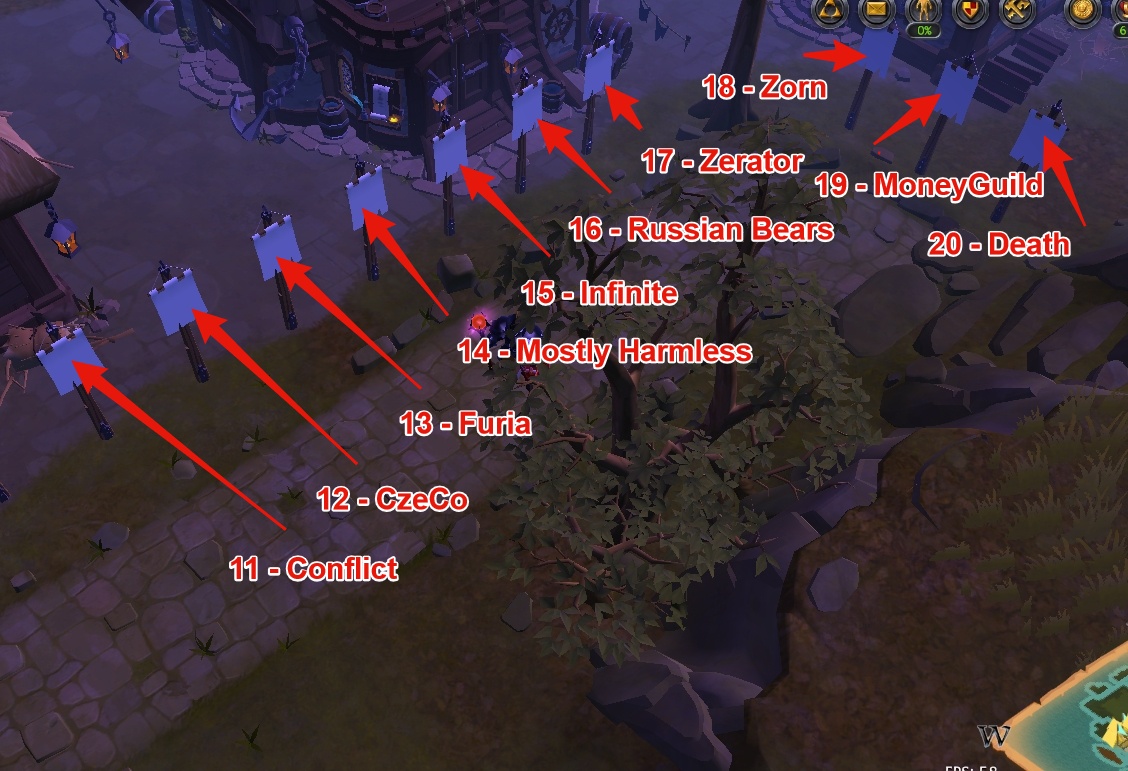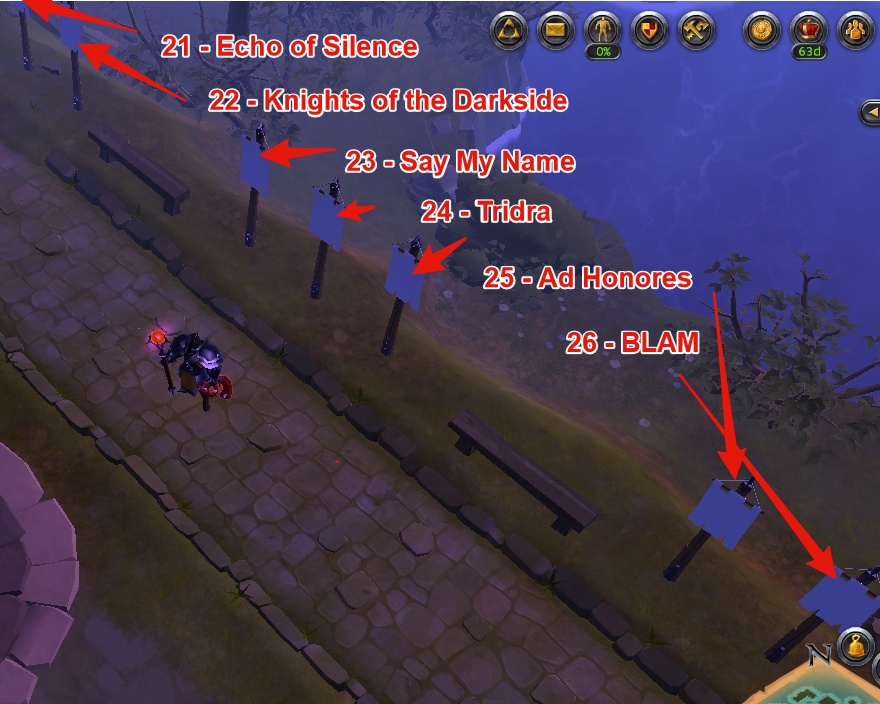 For anyone wondering, the order of those was picked according how they are selectable in-game when you create a guild (so imo, based on when the logo was added to the game)
I think there is at least socia-tael though who had their log added to the game, but without anyone else being able to chose it.
It is just socia, right?
Anyone know when their logo was added, time-wise to the game? Must be somewhere between finstack and goons?
I'll ask around.
-
AlbionInformer.com - Podcast & Community News Blog
-
I offer third party services. Check the trade forums or PM me.
-