WARNING.

Now here some names if you are thinking of Kalansay as a ally
-Cebuano - poor leadership.


-Lem - this guy emptied the auction house of khaos and other guilds and now lives as Albion's resident fuckh%ad and he is also Canadian... a f*cking Canadian.
-Reaper - pulling mobs in dungeons as a playstyle and getting his guild kicked from previous alliances.


Kalansay has a history of general stupidity and for being full blown S.t.d carriers, with players who will test the perms of your guild chests and try to clear you out THE moment you let them in.

we are pretty sure ARCH rejected them... they are the only guild IN ALBION arch rejected

POE...

are you sure?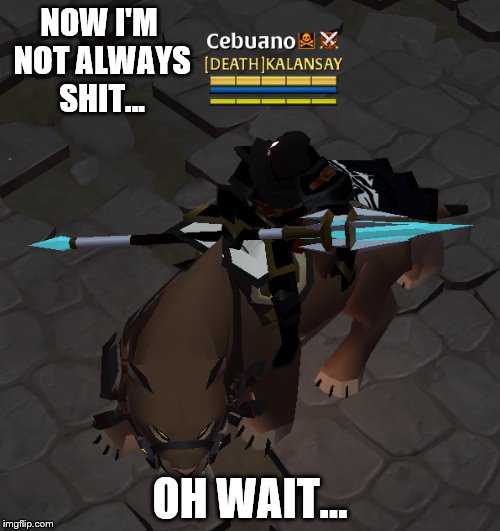 Dieser Beitrag wurde bereits 1 mal editiert, zuletzt von Stormlord ()