Conflict
Who are we?
Conflict is a guild that has been around since the very start of Albion Online. We have participated in every Pre-alpha, Alpha, and Beta. We started as a small group of players and have grown into a large mature guild focused on everything Albion has to offer. We have a large player base of every type of player from Crafters, Gathers, PvEers, and PvPers. Our members range from casual players that only put in a few hours a week to the core members of Conflict that treat it like a second job. We also have a seat on the round table.
We are a world wide English speaking guild so you can always expect to find players to play with no matter what timezone is your main playtime. Conflict sets itself apart from many other guilds in the fact that we let our PvP and actions speak for us, talk is cheap and here at Conflict we do not find it necessary to trash talk. We just show people with our skill. Within Conflict you will find it is not ruled with an Iron fist and many of the decisions are made by the members and officers of the guild collectively. We want the best playing experience for everyone involved in our guild.
What conflict offer you!
Upper Black Zone Access (Sunlit Grove)

24/7 Fame Farms

Open World PvP

Daily Guild Events

HG/GvG Teams

Monthly PvP Practices

What conflict expects from you!
Discord is a requirement

Actively participate in guild events

Donate all .3 materials

Do NOT battle-loot during PvP battles

Do NOT gather in alliance territories

Respect guildmates

No drama

Guild that are failing, have the opportunity to merge with us!
Conflict offers guilds that are failing the chance to strive once again! If you are looking for black zone content and can not afford to reach out the the outer continent without help, contact Cryon or Anarmacil in-game or through discord and they will offer you more details.
Requirements
4 Million minimum fame requirement ( Atleast 2M of that has to be Killing Mobs Fame)

Must be able to use T6+ wep/gear

Must have unlocked one tool T6 for resources (Hide, Fiber, Rock, Ore)

Required to use Discord and Speak/Understand English (headset+mic *NO EXCEPTIONS*)



How to apply to conflict?
Apply to conflict on our website here, fill out the application and once reviewed you will get an email informing you on your next step.
or
Whisper me in-game "Percyvelle" or PM on discord Percyvelle#4383

==============================================================================================================================================================================

Here are some of Conflict's PvP Action!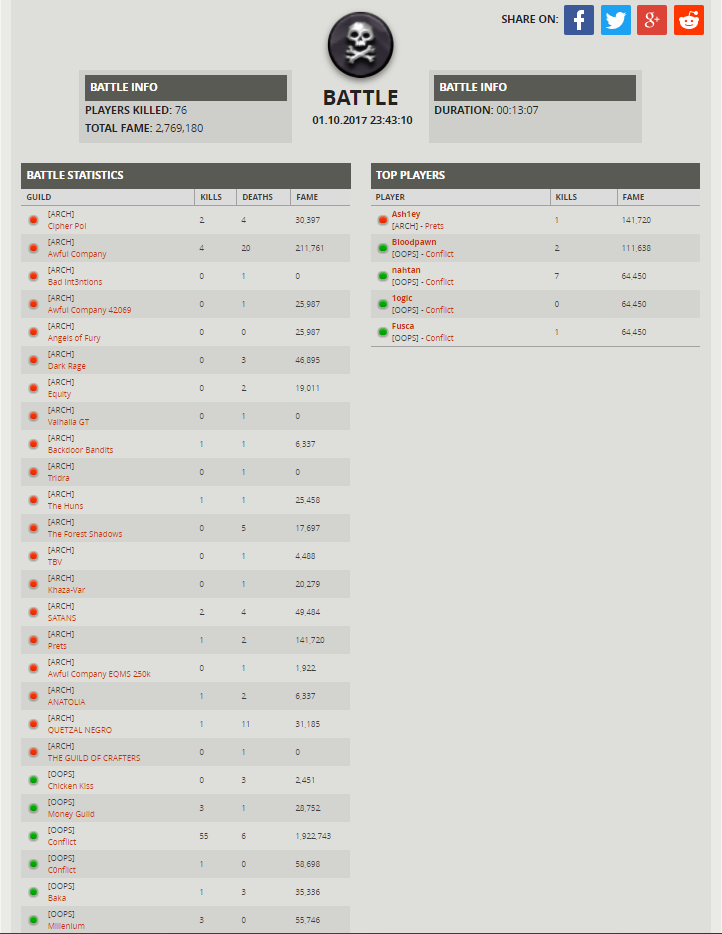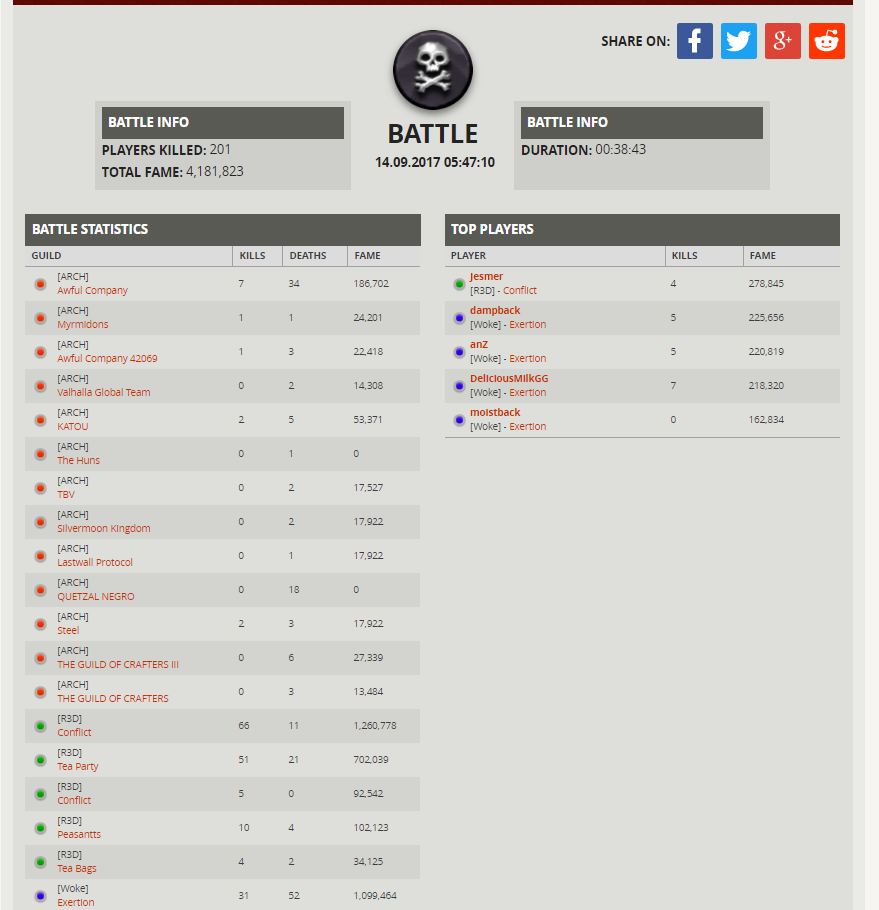 The post was edited 6 times, last by Percyvelle ().