Hello
I am looking to acquire full gathering or crafting journals in Caerleon.


In case you sell journals in other cities, please contact me as well and we can talk.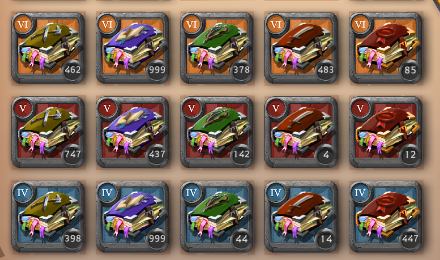 I am also looking to establish partnerships with gatherers and crafters that fill journals, but do not want to go through the hassle of running their own laborers.

I offer a gracious split and good long-term deals for those who fill journals on a regular basis.

If you would like to establish a partnership, please contact me here, ingame, or on Discord (Bogul#6397)

You can also join my Discord channel directly here: discord.gg/vNK7CfH

---
FAQ:
---
After you contact me and let me know what type and tier of journal you can provide, I will give you access to the Albion Trade Federation Guild Island where you will find empty journals at vendor prices.

You can purchase as many as you like of those empty journals and fill them whenever you feel like doing it.

Once you have a few filled journals, you can deliver them back to my Island into a chest set up specifically for you.

Once I process the filled journals after about

24h-48h

( ! ), you will then find the returns of your delivered journal in your chest.

Remember to give me the exact character name you need access to my island with.

What kind of journals are you looking for?

Right now, I am looking for

all types of crafting journals up to

T5+

.

For gathering journals, I am looking for all types T4, T5,

T6

.


I am not interested in generalist or trophy journals at this point in time. (

Except for

trophy journals T5+,wich are a special snowflake and we tan talk about it.)

What is the payout per journal?

Keep in mind, that in order to process journals at 150% you need a hourse and furniture at one level above the journal.

I offer a

50/50 split

on all gathering journals up to T6 based on a 110% return.

I offer a

50/50 split

on all crafting journals based on a 110% return.

You can just pay me market prices for the journals, lolo!!1

Yes I can and I will. Get in touch.

-
AlbionInformer.com - Podcast & Community News Blog
-
I offer third party services. Check the trade forums or PM me.
-
Dieser Beitrag wurde bereits 21 mal editiert, zuletzt von Bogul ()