Hiya
I am Stormlord and I have an idea why not allow Roleplay Immersive NPCs to exist within certain parameters so as to increase content and revenue for the game.
SOME EXAMPLES
TOWN CRYER
what if we had Roleplay Immersive NPCs that were
a - flagged as such
b - unable to move (perma stunned)
c - only had chat perms
Why?
well its a simple workaround for organising guild events
Example - Fred (not real) the WW Roleplay Immersive NPC is told to say "their will be a t4-5 dungeon in 10 minutes Y to lead and X up to join" anyone who X's is pulled into said party and they can do the dungeon/ gathering run/ raid ect ect
the officer or the owner of said Roleplay Immersive NPC can then be reprogramed to update and inform all guild members on current plans
we know "BOTS" exist but why not channel their use to something that gives quality of life
Roleplay Immersive NPC with perms could even access chest and give mats to pre determined members WHEN THE OWNER IS NOT ONLINE ... OMG .. IM A GENIUS ... WHY ISNT THIS A THING
this idea has immense potential and will mean they buy another "special account" with the corrections
you can continue to ban the illegal Roleplay Immersive NPCs while increasing the quality of life for your player easily
FIGHTER Roleplay Immersive NPC!!!!
roams around killing mobs and can be killed by players
SELLER Roleplay Immersive NPC!!!
sit in the market providing economic data
doing this will increase your population - increase subs - provide awesome cosmetic options... the sky is the limits
GIVE THEM COOL HATS
Storm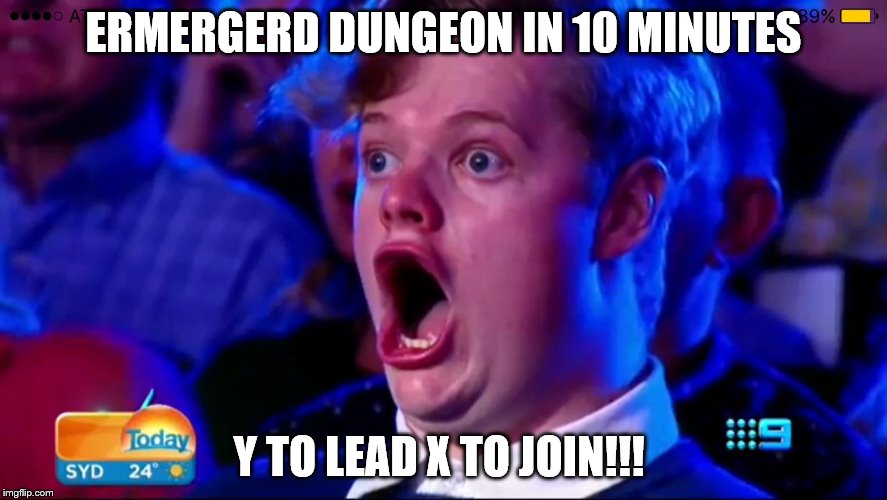 The post was edited 5 times, last by Stormlord ().