Hi all,
Fancy like a challenge to finish off the test? We've heard reports of a band of pesky devs sighted in the woods on the
central island in Dragonrock
. The reports contained little detail but a few things are clear: One, that the devs are dressed in
very elaborate, expensive armour
, with powerful-looking weapons not seen in those parts before; and two, that they won't be leaving any time soon.
Inhabitants of surrounding communities are suspicious and unsure of the devs' intent - clearly it can mean nothing good for Dragonrock. So we're calling on all of our testers to pick up their arms, lift on their armour, and head into battle! The devs will be too powerful to be overthrown by any individual guild, so players will need to throw all previous grievances and prejudice aside and work together to overcome these rascals!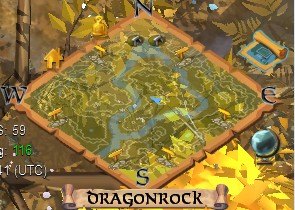 We've gained intelligence which suggests the devs will next convene on the island at
7PM CET (1PM EDT)
tomorrow
(Friday 4th April)
, supposedly for a tea party of some sort. They'll be distracted, but they know they've been discovered by now, so stay on your guard!
The event will mark the end of this exciting alpha test, so it would be great to see you all there for one last fight
Love,
Your Albion Online Team
PS. A big thanks to
@Khor
for the idea!
Dieser Beitrag wurde bereits 1 mal editiert, zuletzt von Kichu ()