Greetings,
Thank you for all the comments in the past threads , i wanted to create a possible reality after the queen update,
Before i start have to explain the meanings of couple things in examples.They are just examples..
Big alliance=Blue army
Local guild=Ironborn
Local alliance=Ego
Zerg alliance=Arch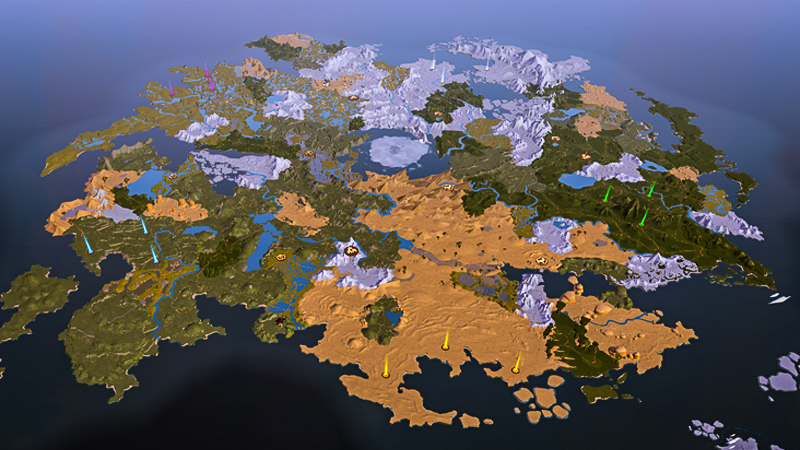 First day of the queen update
People came back to albion, the population never become this high since the free to play.
Economy is destroyed due to free item transfer from bz. Gold and siphon energy prices increased in the na and eu prime times.
Item prices are not stable in any city and people losing too much gear in the open world, before the second day silver started to gain value.
Many guilds will shift their first location but they tried to establish hideouts in various places.
7 Days Later
Guilds started to form local alliances and each region has a big alliance.
Gatherers started to gather high tier resources and gankers started to block maps from other gatherers and dungeon players.
Gold prices stopped to increase and silver become more important due to cost of hideouts , gears and foods.
Royal zones are more empty , only hg players and newbie gankers are roaming around the royal zones.
3 cities in the black zone have been captured by 3 biggest alliances and no one can enter safely.
14 Days Later
Local alliances started to fight against big alliances, its almost impossible to roam around portals in the bz.
People are trying to create safe routes and trade hideouts for cheap prices.
New alliances following ARCH path and zerging people in the portal maps.
Big alliances divided the map and only fighting in the center of the map.
Casual and solo players started to leave the game.
Gold price are more stable and cities are being controlled again by saya and saya kind people.
Bogul created 28 more islands.
Food become more important and SBI is trying to add another patch to cover the hunger of the hideouts.
Crystal leagues are more common now and all kind of people are trying it.
28 Days Later
There are 4 weeks for the new patch (hellgates and open world farm spots patch).
Small guilds either left the game or joined to big alliances to find a safe spot in the bz.
Population started to decrease, new big alliances have been formed and fighting against the old ones.
Zones are more clear and no one is trying to capture other zones (almost).
Royals become more important for solo and small guilds.
BZ has empty spots in the entire map and local alliances started to lose power.
Saya has control of 3 cities and the cartel is alive again.
Some important guilds left the game or became part of another guild.
There are more twitch streamers in albion.
Some groups started to dominate crystal league , people are selling tokens and low tier crystals become more newbie fest.
Small guilds started to pay money for their hideouts.
40 Days Later
Gold started to decrease and high tier resources have been monopolised by big alliances.
Three big cities in bz will have black market in the upcoming patch
Local alliances lost their power and big alliances started to conquer the entire zones.
Some of the local alliances created another big alliance to take control in nw side of the map.
Drama is everywhere and there is no solo existence in bz anymore..
Entire zones are being controlled by roaming zerg groups and people started to fight with eachother (big alliances) in the casual hours and maps.
People are enjoying small scale fights in royals.
HG and dungeon drops made specific guilds more rich due to spam.
People have to pay for hideouts, dungeons and gather.
Royals now have constant zergs 24/7
Faction trade runs are not important anymore and the prices of the city hearts are less than 10k
56 Days Later
Patch came
No more ratting 5v5 hgs .
Spear cant one shot people anymore
Some item buffs against one shot builds.
Added more aeo damage buffs in the builds
The price of building the hideouts decreased and SBI trying to help small guilds (lmao not true)
Carleon got new faction and another crafting buff
There are 4 black markets in the game
There are farm plots in the open world
-----------------------------------------------------------------------------------------------------------------------------------
There are farm plots in the open world and the importance of islands decreased
Bogul left the game.
Its almost impossible to play solo in the game
Drama divided some of the big alliances and guilds.
Economy is now more stable and high tier gears are cheaper.
BZ is more empty now , all the resources(high tier) gathered by some people , important alliances have more than 50 active gatherers
It is almost impossible to roam around carleon
Black market is not paying good anymore
New players are not enjoying the game due to zergs and leaving the game
SBI is planning to create new island for the new players
Population is decreased fifty percent
ZVZ players are just roaming entire biome to find enemies
Small guilds hiding their selves in the corners but their end is soon
Global alliances and national alliances started to gain importance
Crystals league become just a casual event for revenue
Local alliances became vassals of big alliances
3 Months Later the END
Albion Online become zvz online.
The only purpose of the game is to conquer entire map
There is no more small scale fight not even in dungeons
Solo existence is not a thing anymore, even gatherers are part of big parties
HGs are being protected by zone owners
Most of the people left the game and the ones who stayed are now part of a faction
There are 8 big alliances and many local vassal alliances who are serving for the KING
Individual skills are not important anymore
Economy is being controlled by big alliances and cartels(ENTIRELY)
Gold sellers decreased the value of the silver
Big alliance leaders are treating people like their slaves
Being part of a big alliance is a normal thing , the ones who are not part of it are considered as newbies and bad players
SBI improved zvz visuals and contents (performance improvements)
Gvg players left the game
Hideouts are not an option if you are not paying
Its almost impossible to leave the portal maps due to arch kind zergs
Royals are most populated zones in normal hours(they are not when there is zvz prime time for bz)
Albion Onlite tv is trying to show some cgvg and small scale events from the past months in their streams.
E-Dating become the way to claim ranks in the big alliances
FINAL FATALITY
There are two big factions
Horde and Alliance
People hate eachother more now
Drame is all over
Newbies are not coming or being slave
HGs and CGVGs is the only way to show your skill
People fighting inside of the alliance to create content
Upcoming games decreased the population level and it become same as before f2p
People are just login in to gather, fight in zvz and log out
SOOOO guys this is the project of SBI to prevent zvz players to leave the game(Albion online 2) .Its also the way to sink the silver and control gold sellers.
They know the future and they know that they cant compete with upcoming games so they are trying to save the existent players.
Before i finish wanted to give an example why SBI is doing wrong
CREATING HIDEOUTS= AMAZING FOR SMALL GUILDS BUT!!!!!!!!!!!!!!!!!!
If you add payment to protect their hideout , this means slavery, and you pay to the owner not to the game so this means 100 percent slavery
Because we know that in the end small guilds or local guilds will eventually be tired to fight back and start to pay! This means being vassal of bigger groups so number over skill
Numbers will always win in this game
IF YOU REALLY WANT TO ADD SOMETHING FOR SKILLED PLAYERS OR SMALL SCALE ORGANISATIONS , REMOVE PAYMENT OPTION TO LAND OWNER
ADD HIGH PAYMENT DEPENDING ON THE ZONE TIER AND 100 PERCENT GUARANTEE OF DEFENCE
AND ALSO ADD THE PAYMENT TO THE GAME NOT TO THE TERRY OWNER
or in the end BZ WILL BE EMPTY and everyone will be slave of couple alliances thats all..
Thanks for reading and the picture is from albion online official website..