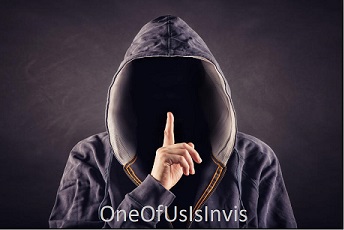 OneOfUsIsInvis is an English Speaking, US based guild. A large portion of our members are on during the evenings in the PST (Most are based in California) but we have Central and Eastern time zone players also and players from other countries that match our usual time zone.
The core group of our guild has been playing since launch with some of the players playing during alpha and beta phases all together in different guilds before we formed our own guild. Therefore, we have a good knowledge of all aspects of the game and have been playing for over 2 years together.
In our guild we play through all aspects of the game including PVP, PVE, ZVZ, Ganking, Crystal GVG Crafting, Gathering. Since the Queen update we have held territories and are based out of Fort Sterling.
Before I get into why join our guild lets first hear from some of the players who have joined recently:
Evinson
: "Since joining, the guild leaders of One of us is Invis have always provided a relaxed yet productive community for players to hang out. There has never been any new player shaming (maybe a bit of teasing), unlike my previous guild. True to Albion's spirit, the guild doesn't force anyone to always be playing the meta and encourages everyone to develop what they like playing into strengths for the guild. Additionally, iCampAlot and other guild leaders are always willing to share their high levels of experience and explanations to every aspect of the game, be it PvP, PvE, or Economics. However, most importantly, OOUII takes pride in its family friendly, small-knit atmosphere, comprised of working class and family individuals while still being able to deliver on performance as evident by the guild placing in the top 100 and achieving Silver rank in Season 7"
Harnetx
: "I'd say, that the things I like the most about this guild, are how the people that make up the guild, always act like family between each other once we've gotten to know each other, so you can be sure you'll always be welcomed to tag with the others. Another thing I like, is that even with the family friendly restriction, we sure have some sassy remarks between us so we can still have fun with each other, and if at any feel we dont feel comfortable with what's being said, communication in the guild is no problem and you can just ask the person to stop."
Miffled:
"OneOfUsIsInvis is an awesome and friendly guild to be a part of. Leaders of the Invis are willing to put in their personal time and effort in order to build, organize, and manage the community up to their ideal standards. People who have questions are answered, and people who need help are helped; in a patient and civilized manner."
Subedei: "
OneofusisInvis is the essence of quality over quantity - a "small" group of people with big hearts, big goals, and a broad range of passions and expertise within Albion... can't quite fit it on a T-shirt
"
Shyard: "
My favorite thing about One Of Us Is Invis is the family environment. Not just between the members, who have become my Albion family; but knowing that when my children are old enough my guild is a place they'll be able to play safely.
"
Thornton:
"We start 8ish (Pacific Standard Time) tell action ends or sever goes down for maintenance. Looking to kill anything in our way. We are growing and only getting stronger."
Olafursson:
"I often think to myself that there's no way I would be even a tenth of the way that I am in my play due to the helpfulness and generosity of members of the guild, in both taking the time to explain all sorts of things as well as material help with silver, gear, mounts, etc. I would also not be as motivated to play without the friendly banter with everyone. I've been quickly turned off of other games by toxic, vulgar, immature chat. Being in a guild that values keeping things clean and friendly is also a major factor for my playing here."
Garfungle
: "Good community. Very helpful. Fun content even when we lose the battle but even more fun when we win the battle"
Cushfaceman:
"Joined because I was able to learn and grow with you guys. Stayed because of the fun bantering and activeness of the guild."
Arenil: "
What caught my attention initially was the guild charter (Declaration of Invisibility). The fact that it had taken the time to formalize its vision and guidelines in a doc was refreshing. Going through the content, that's when I realized that this was the guild I wanted to join: mature playstyle, avoidance of negative language (which is often toxic and at the very least could be open for misinterpretation) and obviously serious players who don't take things too seriously."
Kreld: "
Great friends, great memories. Nostalgia revisited
."
Baretta:
"The guild charter alone sold me. You could tell the guild was ran by mature, intellectual, and experienced players. So far that's what it seems to be."
Shadrach777
: "Well, other than the cool name... I have enjoyed being a part of OneOfUsIsInvis mainly because of the really nice family friendly community. I am new to the game and all the peeps have been extremely friendly and helpful . I have enjoyed the various activities such as Mage raiding, ZvZ, Fame farming etc. that I would probably not have participated in without the guild members inviting me. Especially since I mainly like to gather and grow my economy. I have also received some great tips on help with that, specifically how to maximize laborers and farms. If you are looking for a great group of people to hang out with come check us out... if you can find us... we might be INVISIBLE
"
S4BRE/Jinxed:
"These guys are great at helping new people get ahead and learning. They take the time to help you learn dps as well as how to be self-sufficient. In less than a month I learned how to support 3 alts 100% by farming and gathering. Don't be dumb SIGN UP NOW!"
GR3AT_7AITH:
"Very chill, helpful and knowledgeable!"
Also we got a nice shout out at the 26 min mark of a recent AO Daily show:
twitch.tv/videos/458233698?filter=all&sort=time
Now the AO Daily Show has done a full 40 min interview with us which can be heard here:
twitch.tv/videos/507390334?filter=archives&sort=time
So why join our guild?
You want to take part in the season and enjoy season rewards.
Since our guild has been in existence we have always ranked in order to receive the season battlemount and will continue to rank.
You want be around people who have a life….and an Albion life.
The core members all have jobs and I don't mean delivering pizza I mean fulltime careers that go way beyond the 40 hours per week. Most of us are married and have families. Therefore, we believe in building the guild at a reasonable pace to provide a great environment but we will not "no-life-it". If your looking for a no-life guild great but that is not us nor would we expect that from our members. We are on all the time but that is by choice not by requirement.
You want a non-toxic environment.
Toxic chat is not tolerated at all. Neither is any kind of harassment. Specifically, we brand ourselves as a Family Friendly Guild. For us that means PG in comms and in text chat. We keep it clean and we expect our members too also. If your looking for R or NC-17 content great….there are plenty of guilds who provide that atmosphere. Our Alliance, however is not family friendly and we respect their right to be that way and fully support them in their coms.
You want to get good in many aspects not just PVP or Ganking
. PVP and Ganking are fun. We have been in guilds where that is what they did everyday all day long. Sure it's fun at first but if you eat lobster every day it will eventually taste like soap. If you want to go deep in different things we won't stop you or give you crap or say "must do call to action every day or leave". Don't get me wrong we do PVP and we gank….just not every day we try and keep it diverse.
You want a good base to work from.
We have guild halls in all the royals. This means you have a place to store things at all the different portals.
We currently have 2 hideouts in the black zone and will probably pursue more over time. If you want to live in the black zone we've got you covered!
Gathering, Crafting and Alchemy are not 4 letter words
. All of us PVP and ZVZ but we also like to do the other stuff. We have t8 gather roams and multiple members who can gather all 5 t8 resources. We have full 100 spec cooks and 100 spec alchemist. If you want to peruse these areas we can give great advice and help you get started. Some people act like if your in the top guild and do this stuff life is not worth living. Hint they still do all this stuff they just give people crap about it. We do all this stuff we just don't give you crap about it…cuz it can be fun.
You don't want to be in a guild full of Noob's.
Our core base are all veterans but we do invite anyone who is willing to listen and play. If they won't listen or follow calls when we are in combat they will be asked to join another guild but we have a good mix of both.
You don't want to be in a guild full of Veterans who give you crap.
Our core group are veterans but we are always happy to help new people and as long as you listen and don't go all Leroy Jenkins it should work fine.
FINALLY: We have NO GUILD TAX and we have ZVZ gear replacement.
If any of this has peaked your interest please visit our discord, read the guild charter and then apply through discord.https://discord.gg/UCpTbfX
OneOfUsIsInvis: a NA PST Guild is recruiting:
discord.gg/UCpTbfX
OneOfUsIsInvis.com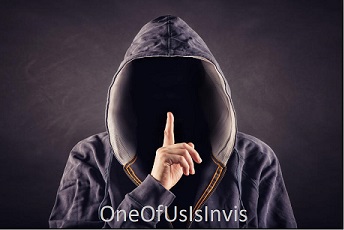 The post was edited 11 times, last by jojetski: updating content again ().